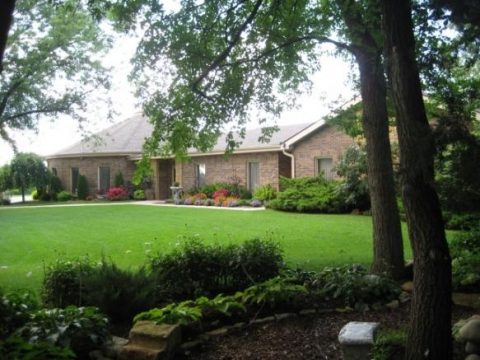 The West Lenexa Church in Lenexa, KS is nestled among the trees and shrubs on a rolling meadow and is a family friendly community of fellow believers which is also a part of a world-wide organization with close to 20 million members in countries around the world. We endeavor to learn to Walk with Jesus and with Man as we prepare to meet the soon coming Savior. We would be happy to have you join us in worship or at one of the church events listed below. Venue is always at the church unless otherwise stated.
Pastor Lawrence Francis
West Lenexa Church
Church Service - Saturdays (Sabbath)
Sabbath School: 9:30 a.m.
Worship Service: 11:00 a.m.
Pathfinder Club
Wednesdays @6:30 PM
The Pathfinder Club is part of a world-wide co-ed scouting type organization sponsored by the Seventh-day Adventist Church. Juniors and teens in grades 5-12 of any religion, or none at all, are welcomed and encouraged to join.
Prayer Meeting
Every Wednesday @6:30 PM 
Food Pantry Bible Study
Every Wednesday @2:30 PM 
West Lenexa Food Pantry
Every Wednesday @3:30 PM 
Bible 101
Every Thursday @2:30 PM
Hillside Village Assisted Living Facility 
Hayward - St. Peter Bible Study
Every Friday @7:00 PM
For location call or text 402-770-2515 
Sunshine Band
1st Saturday of the month @2:00 PM
Hillside Village Assisted Living Facility 
Prayer Shawls for Hospice Patients
Knit, crochet, or willing to learn, 1st Sunday of every month at 3:30 PM
Layette Ministries
1st Sunday of every month at 3:30 PM